We will cover:
What is the First Time Quality (FTQ)?
What are three main elements for FTQ? (Do Not Make Defects, Do Not Ship Defects, Do Not Receive Defects).
What is the Benefit of doing FTQ?
How does FTQ fit within other initiatives?
How do we develop strategy for FTQ in a company?
What would be outcomes of Strategy development?
How can we save Patient's life by reducing Factory escapes, customer
complaints, FCA (Field Corrective Action), PHO (Product Hold Orders), SCAPA, NCMRs?
Is this continuous improvement Journey?
Leadership commitment and their alignment with Corporate Goals.
Apart of these topics, one would also get more familiar with 5S, DMAIC, Defect Density Map, Gemba, Poke Yoke concepts at operator level.
You will learn on cost saving efforts by applying FTQ concepts in your processes. It is a systematic approach to use these concepts of FTQ to improve your overall quality in your manufacturing Lines. You could boost your employee empowerment, leadership commitment and more importantly saving Patient's lives.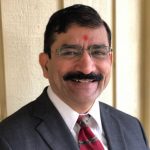 BK Shah BK Shah works at Medtronic as a Quality Program Manager for CVG (CardioVascular Group). He is a Regional Level 3 FTQ coach for Contract Manufacturers and OEMs for Medtronic since 2017. He has held more than 30 plus FTQ events in last three years globally.
He has been working with Medtronic since 2014. He has over 25 years of experience working with various areas including Manufacturing, Supplier Quality, Design, Project Management with Eaton Corporation and prior to it, with Seagate technology.
He holds BS in Mechanical engineering degree from India. And, master's degree in manufacturing engineering and MBA degree from USA. He has lived in the USA since 1991.
He is a senior ASQ member since 2001. He is also ASQ Certified Quality Auditor (CQA).