Quality Culture for Sustained Success, Achieving Your Best!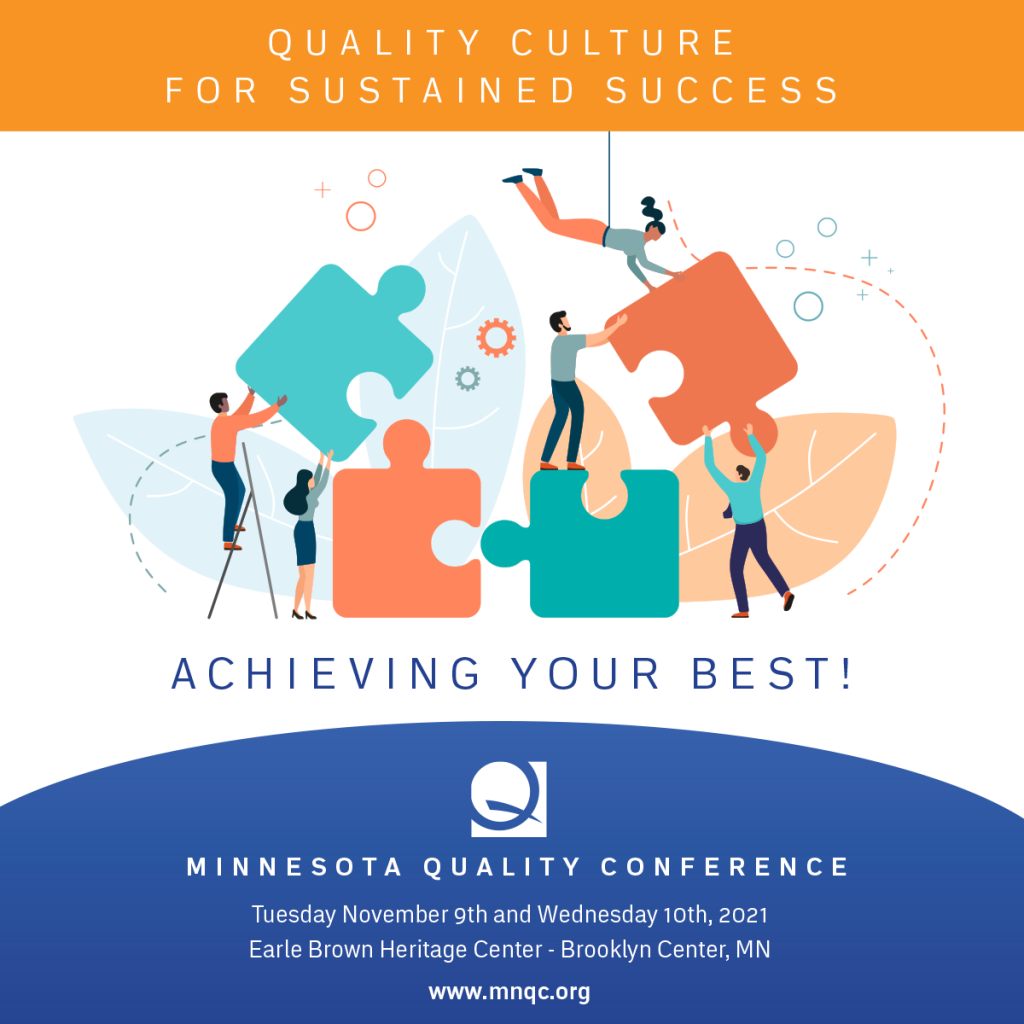 Two Day In-person and Virtual Conference
---
The 2021 Minnesota Quality Conference will be held in both in-person and virtual formats on Tuesday and Wednesday November 9 and 10, 2021. The in-person conference will take place at at Earle Brown Heritage Center in Brooklyn Center.
The first day of the conference will be several 1-hour presentations and the second day will be full-day or half-day workshops. Presentations and workshops will be led by professionals in four separate tracks:
1. Establishing a Culture of Quality
2. Quality Culture Sustainability
3. Continual Improvement
4. Tools for Quality Culture
Call for Volunteers
---
MNASQ is seeking volunteers to staff the conference on November 9th and/or November 10th. Volunteers are needed both to staff the in-person conference and to moderate the virtual conference platform. If you are interested in volunteering, please reach out to our volunteer team at volunteer@mnasq.org
Sponsorship Opportunities
---
The 2021 Minnesota Quality Conference will be held in-person and online with several opportunities for Sponsor engagement. If you're interested in becoming a sponsor and would like more information, please contact us at sponsorship@mnasq.org
---