Investigation and Cause Determination
Problems are encountered in business every day and our intent is to solve them so they don't happen again. However, unless a systematic approach to problem solving is applied, we may address symptoms but not really get to the root cause, causing the problem to recur in the future. The Investigation and Cause Determination Workshop will help you consider available problem solving methodologies to meet your needs and your organization's practices. We will then discuss a series of commonly used but powerful tools to help you investigate the problem and identify potential root causes. Finally, we will briefly discuss approaches to evaluate the potential root causes you identified and narrow down your focus so you can move on to solution identification and implementation. A case study will be used to highlight tool application and provide participants practice in applying some of the tools discussed.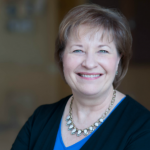 Julie Maes is R&Q Solutions' Director of Territory Operations for the Northern Lakes region. Julie is a quality and project management professional with 29 years of experience in medical device quality engineering, quality systems, and project management. During that time, she has held engineering, manager and director positions in operations and development quality, learning and development, quality systems, Six Sigma, document and records management, and project management. She has led development, improvement and integration of quality systems for organizations from start-ups to large multi-nationals. As a certified project manager, she has led a cross-site, cross-functional team on the development of a standardized approach to risk management in compliance with EN ISO 14971:2012 and best practices from ICH Q9. She has experience with implementing and improving Product Lifecycle Management (PLM) systems and migrating data from legacy systems as part of acquisition integration. Finally, Julie was an adjunct instructor for St. Cloud State University's Masters in Medical Technology Quality for five years, teaching classes in Design Verification, Design Validation and Clinical Evaluation, and CAPA.