Successful completion of a project is 80% art and 20% science. This seminar will focus on learning the soft skills required to be an "artist" – delivering projects on time, on budget, meeting all requirements while leaving a smile on everyone's face.

The major points to be covered include:
– The top 10 most common mistakes a project manager makes
– Joe's Truisms – how to overcome the common project mistakes
– Communications – what you need to know and practice
– Personality profiling yourself and your stakeholders to successfully achieve project goals
– Winning at Negotiations – with your team, your sponsors and any external resource

This seminar will use case studies and interactive activities to practice the lessons learned and review alternative approaches to
troublesome scenarios.

Learn to take your "game" to the next level by accepting and practicing these common sense, yet often overlooked, principals.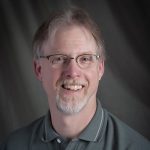 Joe Perzel has been leading projects of all sizes and managing staffs since 1982 in both a corporate and vendor capacity. He has a background in multiple industries including healthcare, insurance, finance, government, non-profit, K12 and higher education, audit and compliance, manufacturing and agri-business. Presently Joe is Partner JPerzel Inc. as well as Program Manager at Surescripts LLC. He has also held leadership positions at Cargill, MN Workers Compensation Insurers Agency, Thomson Reuters and International Multifoods.
Joe has been presenting since 2002 on topics ranging from project/program management, leadership, strategy, negotiations/sales. Most recently he has been the keynote at Manitoba PMI, N.E. WI, Central Arkansas, as well as presented to Rochester CTC Leadership conference, PMI-MN, PMI International, PMI (Atlanta, Delaware Valley, Dallas, Heartland, MileHigh,
Silver Springs), ASQ MN, IIBA, MN State Symposium, St Cloud State University and the University of St Thomas.