The first half of the Quality Management and Leadership full day workshop will consist of two sessions.
The History of Quality – David Koosman
Sessions in this Workshop are all focused on "Leadership". We love that word! It has visions of finally getting to do things our own way, perhaps more acolytes and definitely benefits! But what is it? Is there a book that we can read to become a "Leadership Expert"? Is Quality Leadership different than other types? Has "Leadership" changed over time? This session will explore how we have defined leadership over the years. It will look at how it compares to "management". We will analyze an example of leadership. Take a look at the present challenges, and dare to discuss the future look of Leadership along with it's new challenges.
Guerrilla Tactics for Quality Leadership – Steve Gompertz
Sometimes our desire to lead is hindered by a perception that if we aren't in a position of authority, we must influence those who are to give permission to lead. It can then be frustrating when we are unable to achieve understanding and support for our ideas, or only get support for a portion or modified version of what we really want to do. The old saying goes, "ask for forgiveness, not permission." The "quality guerrilla" approach is more like, "just do it, then sell them on what has been achieved." This session will cover some approaches to making changes without permission and without jeopardizing your career. Those approaches include introducing concepts and methods without anyone realizing that they're learning them, implementing metrics without causing fear, using less documented information to create better compliance, talking to management in their language, and developing habits that will lead to being an effective leader.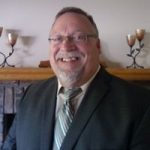 David R. Koosman has nearly 40 years of experience in the medical device industry. He is a Graduate of the University of Minnesota with a degree in Mechanical Engineering. He has also earned certifications in Quality Engineering, Lead Auditing for ISO Quality Management Systems, and various other certificates in the Medical Device field.
David had served nearly four years as Director of Quality Assurance at Uromedica, Inc. His duties included — management representative, all areas of compliance to ISO 13485, the Canadian regulations and QSR. In addition, he provides support for PMA submission, international registrations, conducts quality management meetings and was a member of the Senior Management Team.
He has served the last eight years in St. Cloud State University's M.S. in Medical Technology and Quality (MTQ) Program in both a teaching capacity as well as an originating author of several of the courses.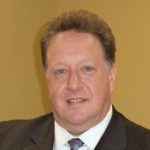 Steve Gompertz (CQM, CBA, RAC-US, CMII) is a leader in Quality Systems management with over 25 years of experience in the life-science industry. His career includes roles in quality systems development and implementation, project management, engineering automation, configuration management, audit, and software development for companies including Pelican BioThermal, St. Jude Medical (now Abbott), Boston Scientific, Medtronic, Vital Images, and Control Data. He is now a consultant to the industry providing guidance on quality systems and regulatory compliance.
Steve holds a B.S. in Mechanical Engineering from Lehigh University, and certifications in quality management, biomedical auditing, regulatory affairs, project management, and configuration management. Steve started his professional career in software development and then moved into systems implementation project management. After joining the medical device industry, he transitioned from implementing quality- related IT solutions to managing quality organizations and processes. Steve also helped St. Cloud State University develop and is a Sr. Adjunct Instructor in M.S. in its Medical Technology Quality program. Steve can be reached at Steve.Gompertz@QRxPartners.com.