The second half of the Quality Management and Leadership full day workshop will consist of two sessions.
Great Quality leaders are first great business leaders – Ginger Glaser
All of us want to be outstanding quality leaders, but how do we do it? Great quality leaders are, first and foremost, business focused leaders. These leaders have a profound understanding of the business goals and needs that allows them to leverage quality tools and people that move the business forward while gaining all important buy-in for quality objectives at the highest levels. They do not, in general, spend time pushing quality tools for the tools sake, or complaining that other leaders "don't get it." In this presentation we will explore key concepts shown by many strong quality leaders, such as understanding the business goals across functions, creating a quality vision based on adding value to the business, leveraging quality tools to help achieve the business goals goals, speaking the language of the business (not quality jargon) and developing a talented team that buys into your vision and focuses on the overall business needs.
Leadership Engagement Playbook – Jackie Torfin
The Medical Device Innovation Consortium and FDA worked with Quality Industry leaders to create a Leadership Enagagement Playbook with the purpose of:
– Influencing CEOs and key leadership of medical device companies to lead / champion quality initiatives in a meaningful way that will effect change in their organizations and the industry.
– Promoting Quality as a "strategic priority" being integral to all parts of an organization through strong leadership, strategic alignment, and tone at the top.
The Playbook consists of 10 good practices as well as piloting ideas that will be reviewed during this session.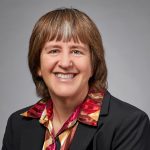 Ginger Glaser is currently the Chief Technology Officer at Monteris Medical. She has worked in the medical device industry for over 25 years, including leadership roles in Quality, Regulatory, Clinical, Engineering/R&D, and Operations, at small, mid-sized and large organizations. Included in this were two stints as leader of a Quality Organization tasked with changing the company culture to one oriented around quality (and the related area of compliance). This experience, and the large number of professionals and executives with whom she has worked have led to her philosophy on how to effectively drive quality within an organization.
Ms. Glaser's background is in Biomedical Engineering, having received her B.S. and M.S. from Texas A&M University, with additional coursework completed at the University of Minnesota. Ms. Glaser is Regulatory Affairs Certified (RAC) since 2000 and has completed numerous continuing education courses in quality, regulatory and executive leadership topics. In addition, she has been her company's representative on various trade association committees for over a decade.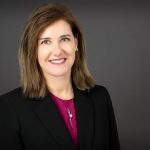 Jackie Torfin has over 30 years and deep expertise in regulatory affairs, quality assurance and program management having worked for companies such as CHF Solutions, Beckman Coulter, NAMSA, CIMA Labs Inc, PDL BioPharma, Arizant Healthcare/3M, Logic PD and Heraeus Medical Components where she also served as Compliance Officer, head of contract management and the project management office for the global organization.
Her dedication to compliance extends to her role as an adjunct faculty member in St. Cloud State University's Master of Medical Technology Quality and Regulatory Affairs and Services programs where in addition to teaching responsibilities, she was instrumental in the development of course curriculums.
Ms. Torfin holds a Bachelor's Degree in Medical Technology from the University of Minnesota and a Master's Degree in Leadership from Augsburg College. She is certified as a Quality Auditor through ASQ and as a notified body auditor for both Europe and Canada.