While Corrective And Preventive Action (CAPA) work is important, it can be a challenge to complete them in a reasonable period of time. This is complicated by the desire for quick resolutions to close out the item, but the solutions will not last. This presentation will cover the challenges in handling the continuous stream of issues, and will also provide suggestions for over-coming each one. The critical areas include problem understanding, risk, option evaluation and estimating for unpredictable scenarios.
After this session, you will be able to triage improvement projects and justify resource and schedule requirements as things evolve. As a quality leader, it is important to address as many situations as possible. Doing this effectively requires a vision of what it takes to get the job done and sharing that plan with various cross functional resources. With these items addressed, priorities can be defined and execution can be the focus for the team.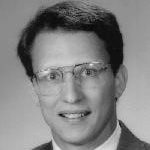 Perry Parendo Perry began developing and seeing results from his Design Of Experiments (DOE) techniques at the General Motors Research Labs in 1986. His unique insight into DOE has saved time and money while solving complex problems during product and process development. This paved the way for him to lead multi-million dollar New Product Development (NPD) projects with international teams.
Parendo founded Perry's Solutions, LLC. in 2006 to help organizations with critical product development activities. He has consulted in a wide range of industries such as consumer products, biomedical products and heavy equipment. He received his Mechanical Engineering degree from the University of Minnesota. He has presented at the Minnesota Quality Conference multiple times over the last 2 decades.