Successful journey from start to finish of a project is never linear, clean, forecastable or easy. Your interest is to deliver the project on time, on budget with a smile on everyone's face, but others have conflicting interests.
This presentation will start with the Top 10 Keys to Success which include Communicate, Communicate, Communicate; Managing Change and Expectations; Pace, Perfection and Price – pick 3. We then discuss how to become a Master Magician covering topics such as Winning at Politics; Controlling outcomes through Influence; Communicating & Motivating and Marketing your Project.
While it takes less than 8 hours to learn how to use a tool to manage a project it takes a lifetime to learn the art of successfully delivering a project. This presentation will focus on the soft-side of project management, having fun with the topic and using audience participation and exercises to share the community's intelligence.
A lifetime of stories and examples include reading people "on the fly", working groups, using influence when presenting, using questions to influence a decision, talking "Up" to influence executives.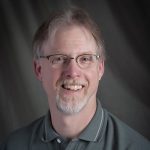 Joe Perzel Joe has been leading projects of all sizes and managing staffs since 1982 in both a corporate and vendor capacity. His industry background including healthcare, insurance, finance, government, non-profit, K12 and higher education, audit/compliance, manufacturing and agri-business. Presently Joe is Partner JPerzel Inc. as well as Program Manager at Surescripts LLC. He has also held leadership positions at Cargill, MN Workers Compensation
Insurers Agency, Thomson Reuters and International Multifoods.
Joe has been presenting since 2002 on topics ranging from project management, leadership, strategy and negotiations/sales. Most recently he has been the keynote for Manitoba PMI, N.E. WI, Central Arkansas, as well as presented to Rochester CTC Leadership conference, PMI-MN, PMI International, PMI (Atlanta, Delaware Valley, Dallas, Heartland, MileHigh, Silver Springs), ASQ MN, IIBA, MN State Symposium, St Cloud State  University and the University of St Thomas.